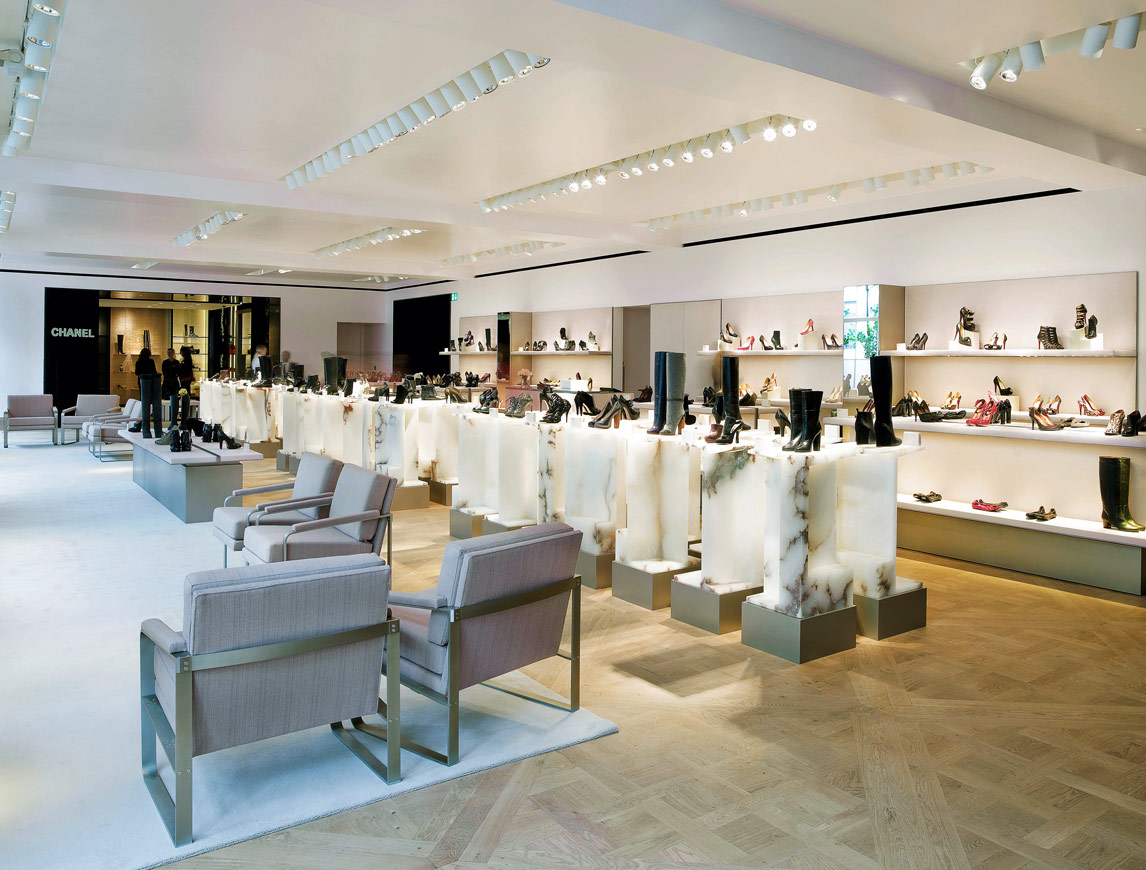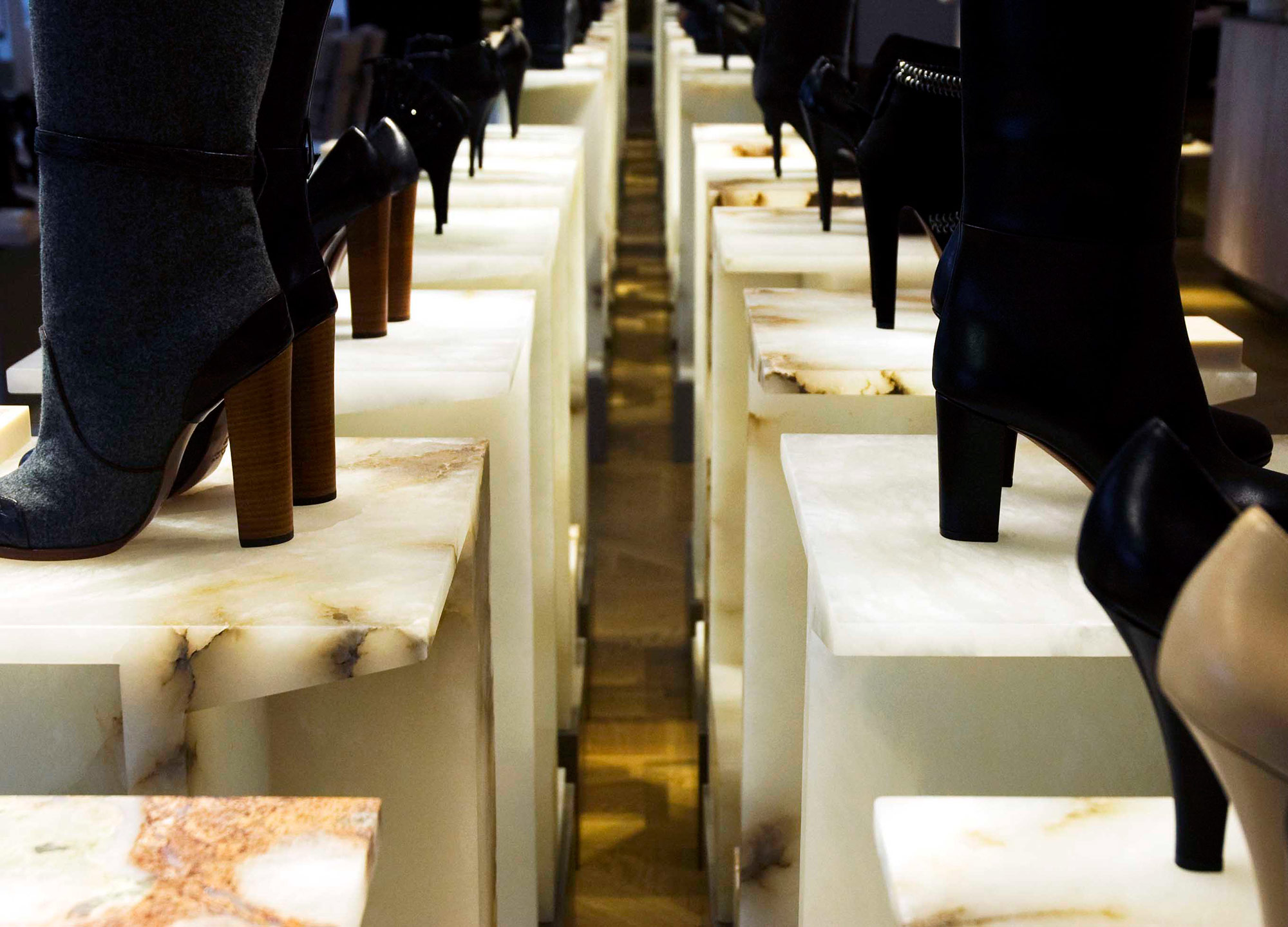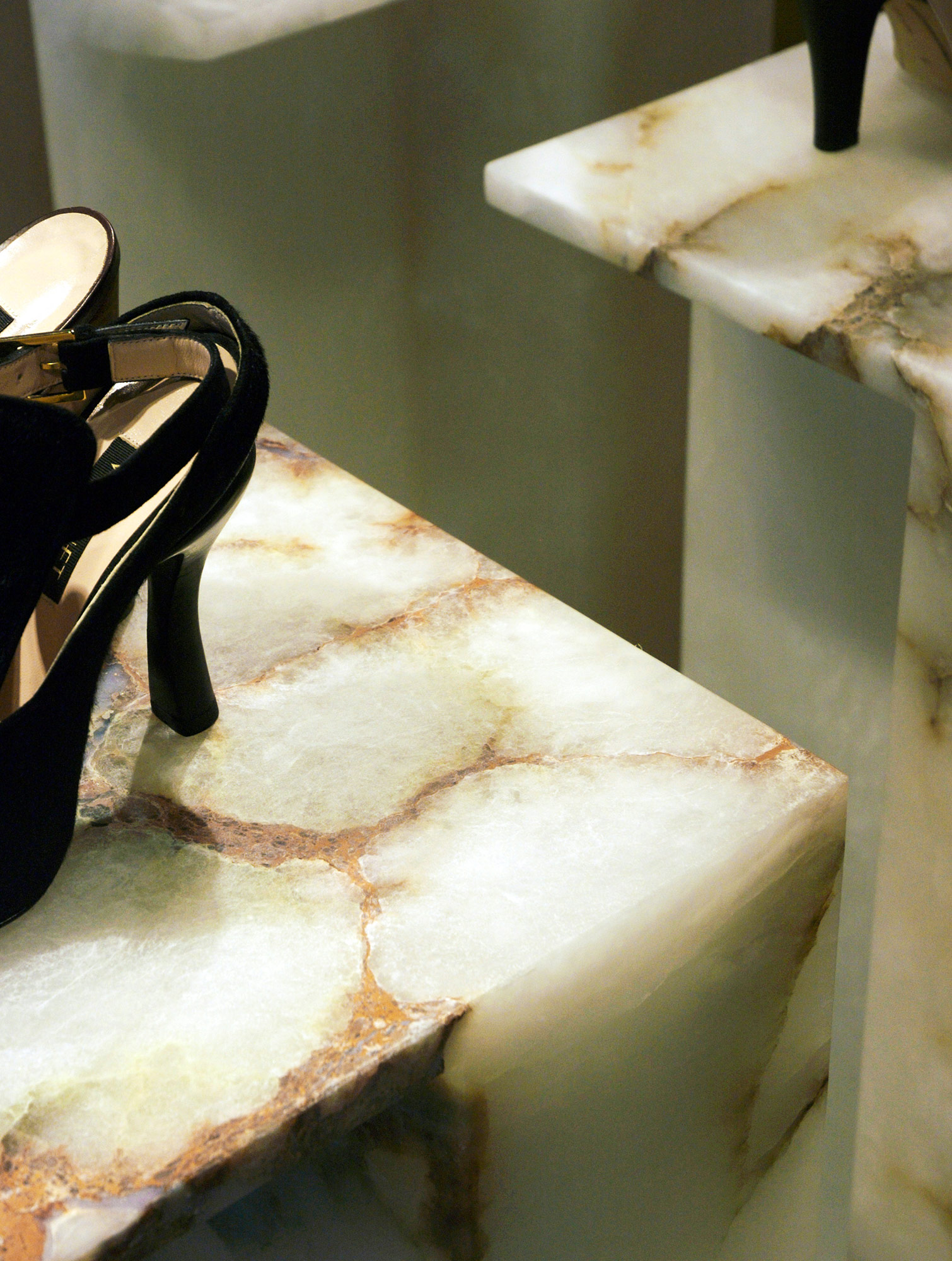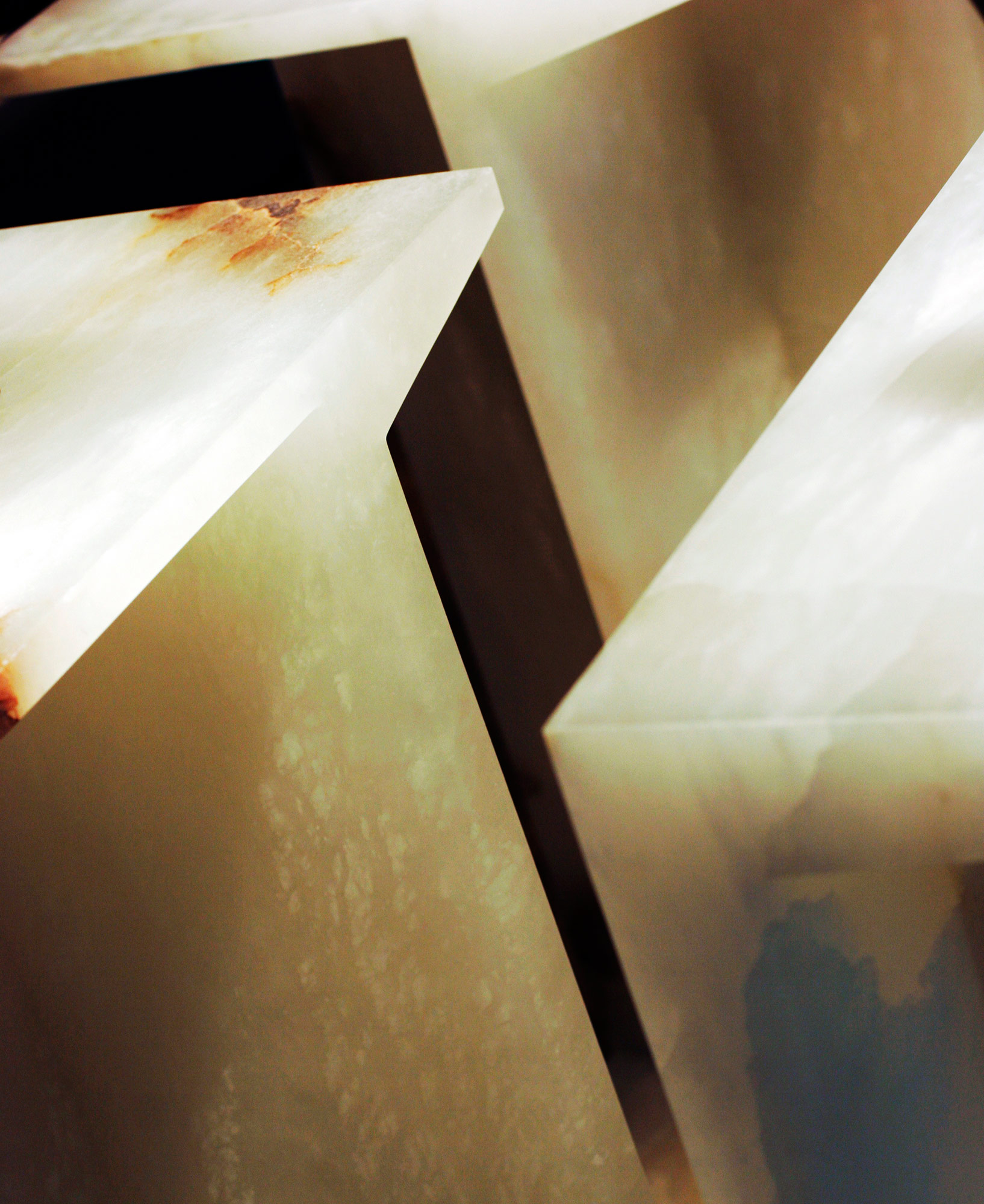 SELFRIDGES SHOE GALLERY PLINTHS
PROJECT INFORMATION
CLIENT
Selfridges


DESIGNER
Jamie Fobert


ARCHITECT
Jamie Fobert
MATERIALS

Spanish Alabaster
PROJECT DETAILS
Interpretation is a fluid process. No two jobs are ever alike and there are myriad ways to reach the end result. Take for instance our recent Selfridges job, which came about when the architect Jamie Fobert was called upon to create furniture for their new Shoe Hall. They approached us to help them define the brief, which consisted of an email with some stock images, which got our minds going.
Their use of white china and reflective surfaces recalled the translucency of Spanish Alabaster, so we sent them small edge examples accompanied by illustrations of Eduardo Chiilida's sculpture. It was like visual scatting. Emails and jpegs were sent back and forth. Through this exchange of impressions and pictures, our ideas gradually formed a reality.
Our emphasis then changed from the conjectural to the practical: we called upon a Spanish quarry that we've had a longstanding relationship with to see if they could source the material. We then asked them to make a promise to us, friend to friend. We knew that we had to rely on their commitment to support the project in full. Without their pledge to deliver blocks of a consistently high standard, we couldn't hope to meet ours. And stand by us, they did.
Next, came the timing. The speed to deliver the job was an extreme factor and we hit every mark. First, we completed two mock-ups, scaled and actual, to get the commission passed by the client. Then we assigned teams of masons to work on each stage of the sculpting and to make a twice-daily analysis of the progress, until 48 perfectly hand carved bases were delivered, on time and on budget.
SHARE
RELATED PROJECTS