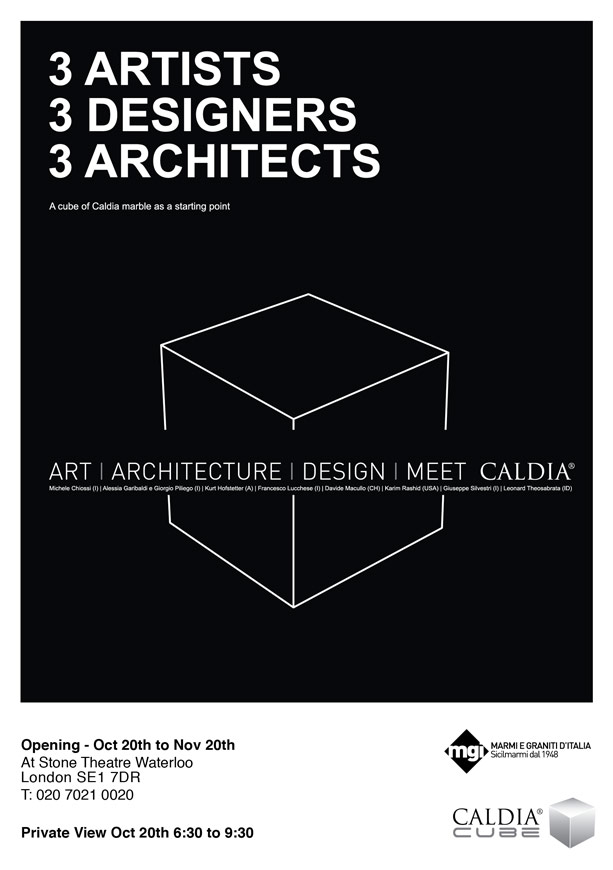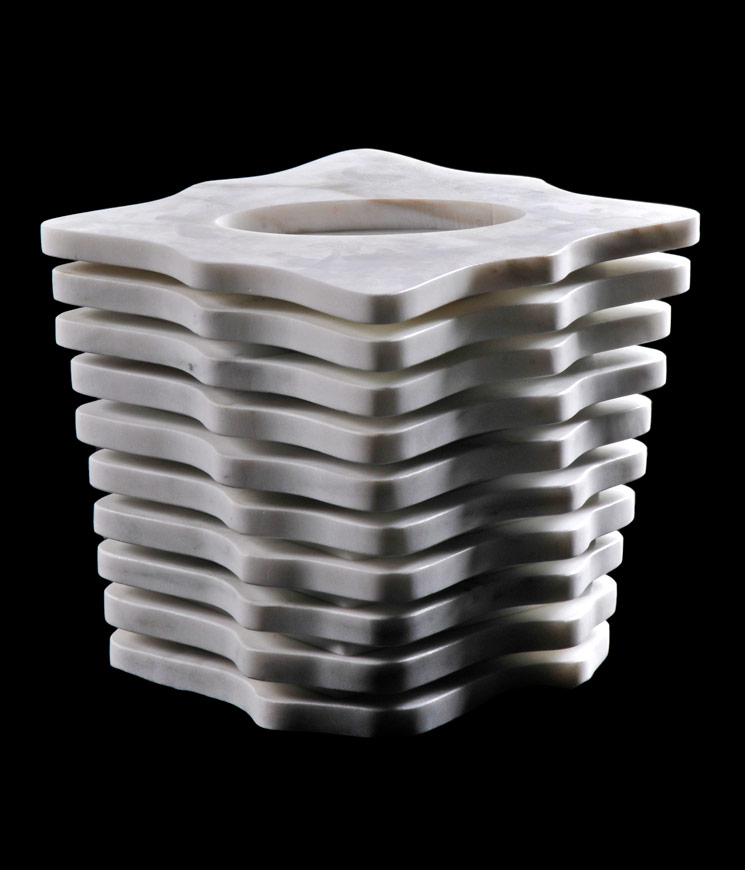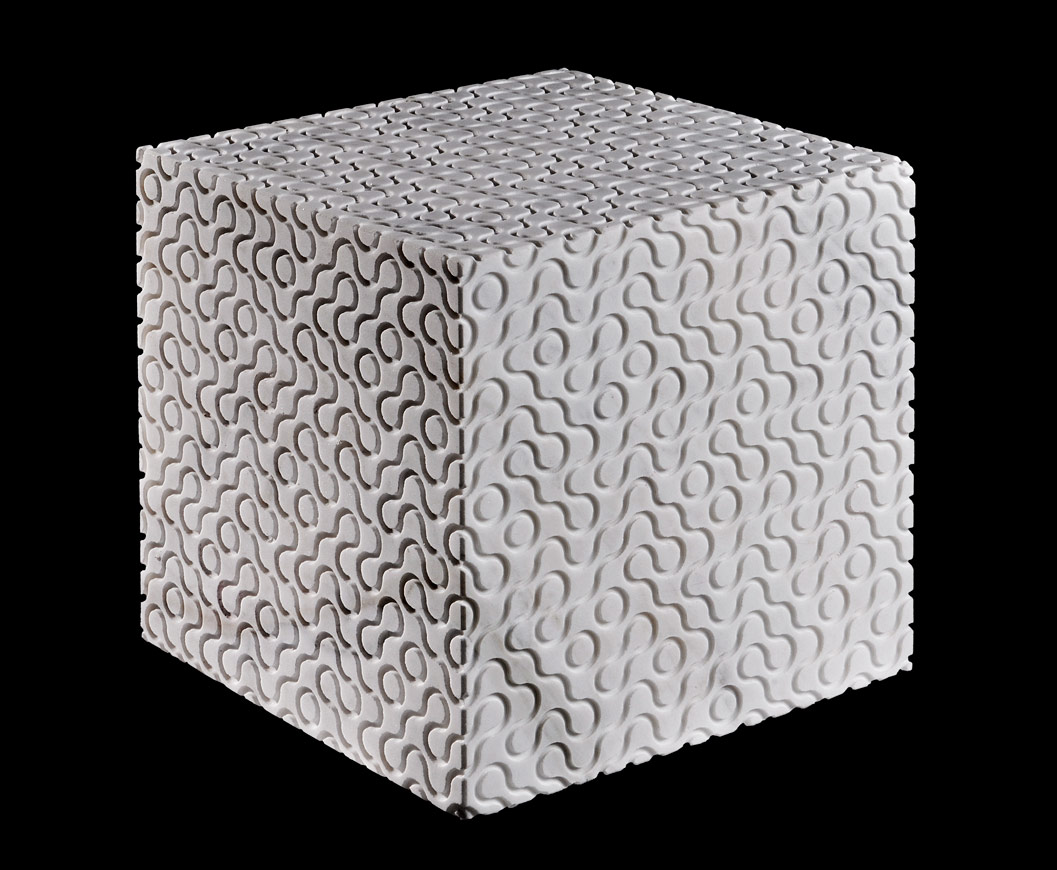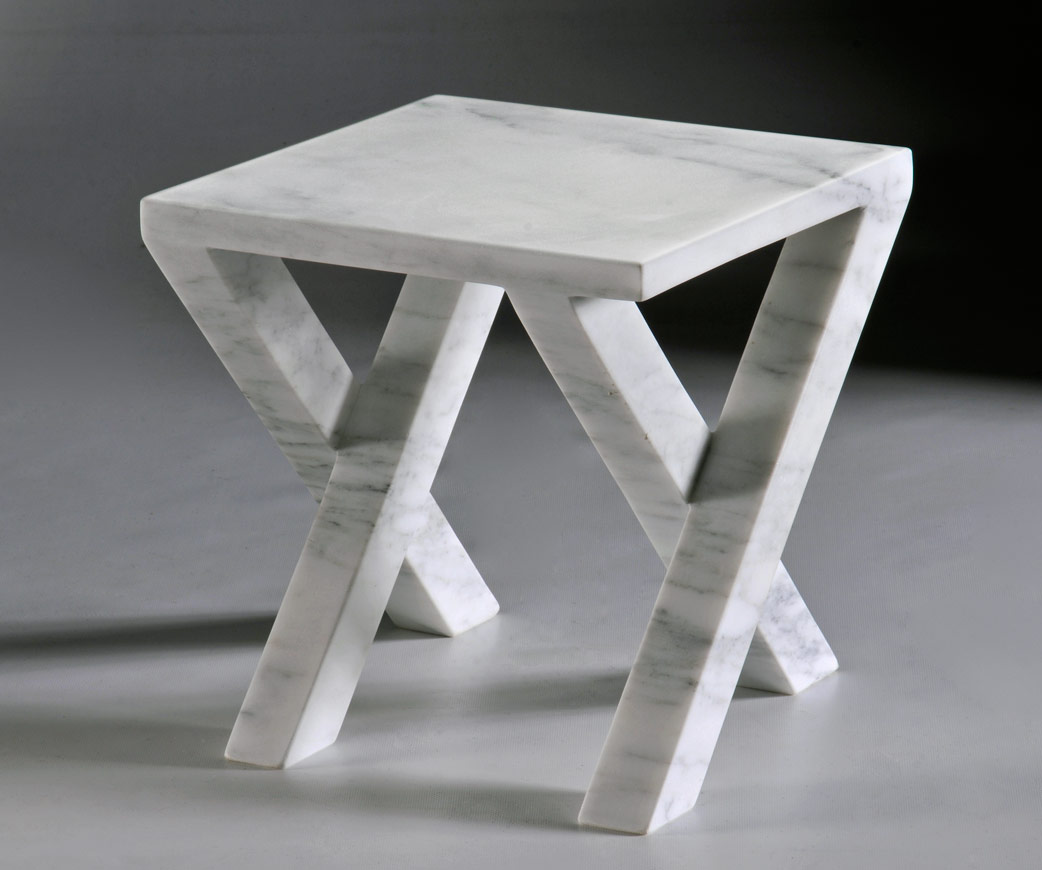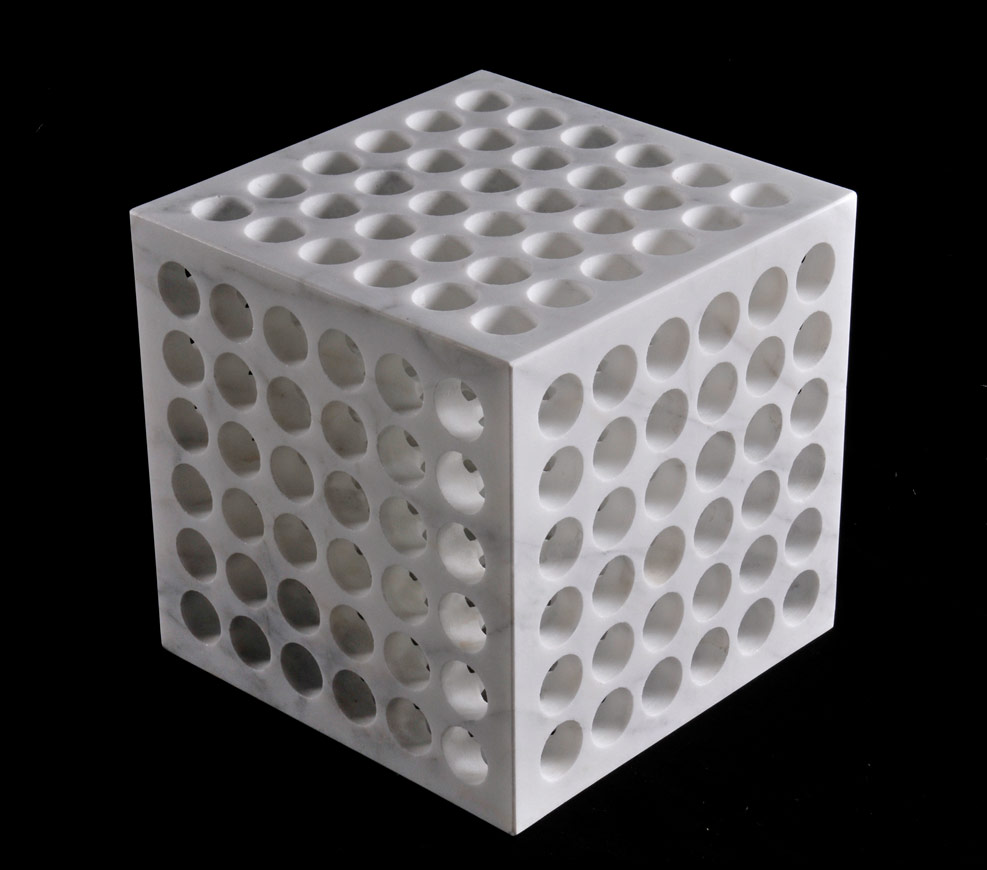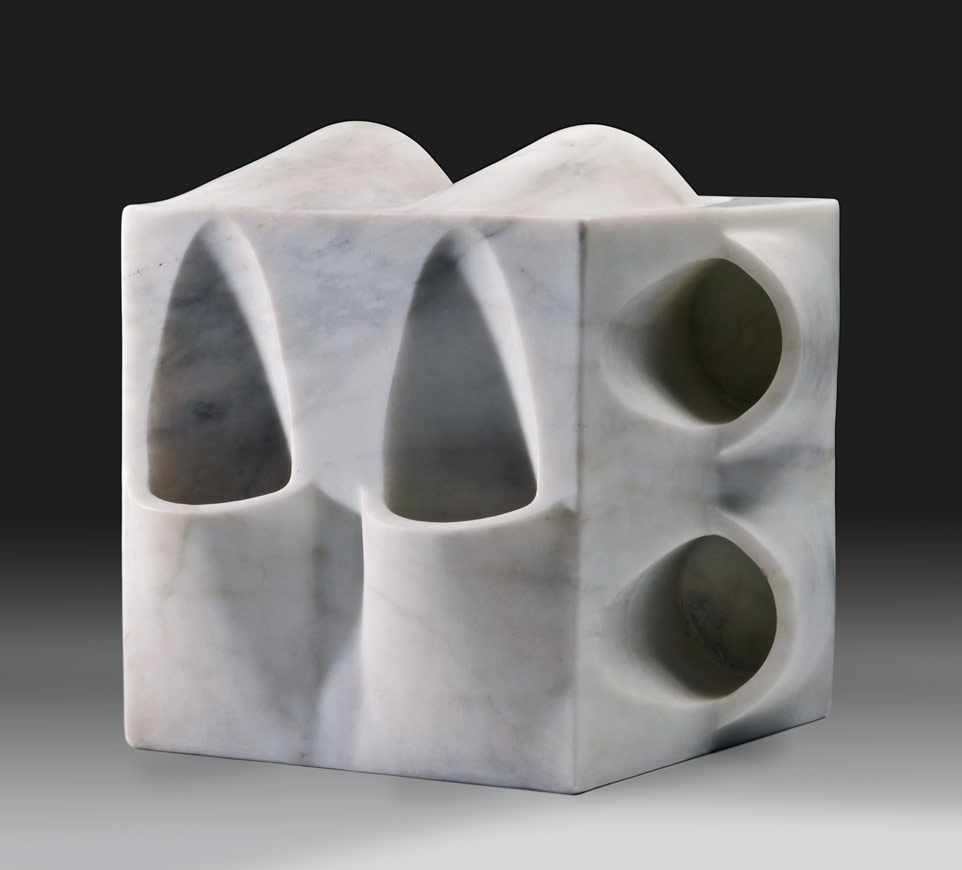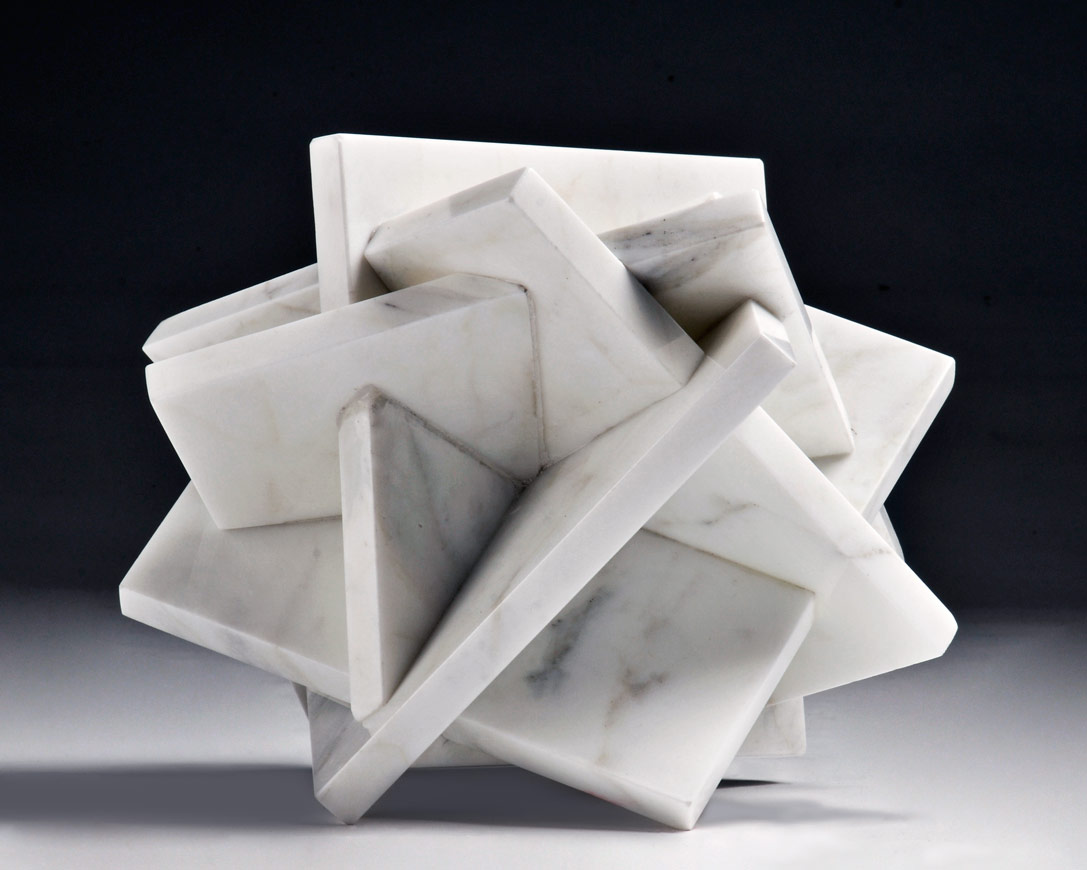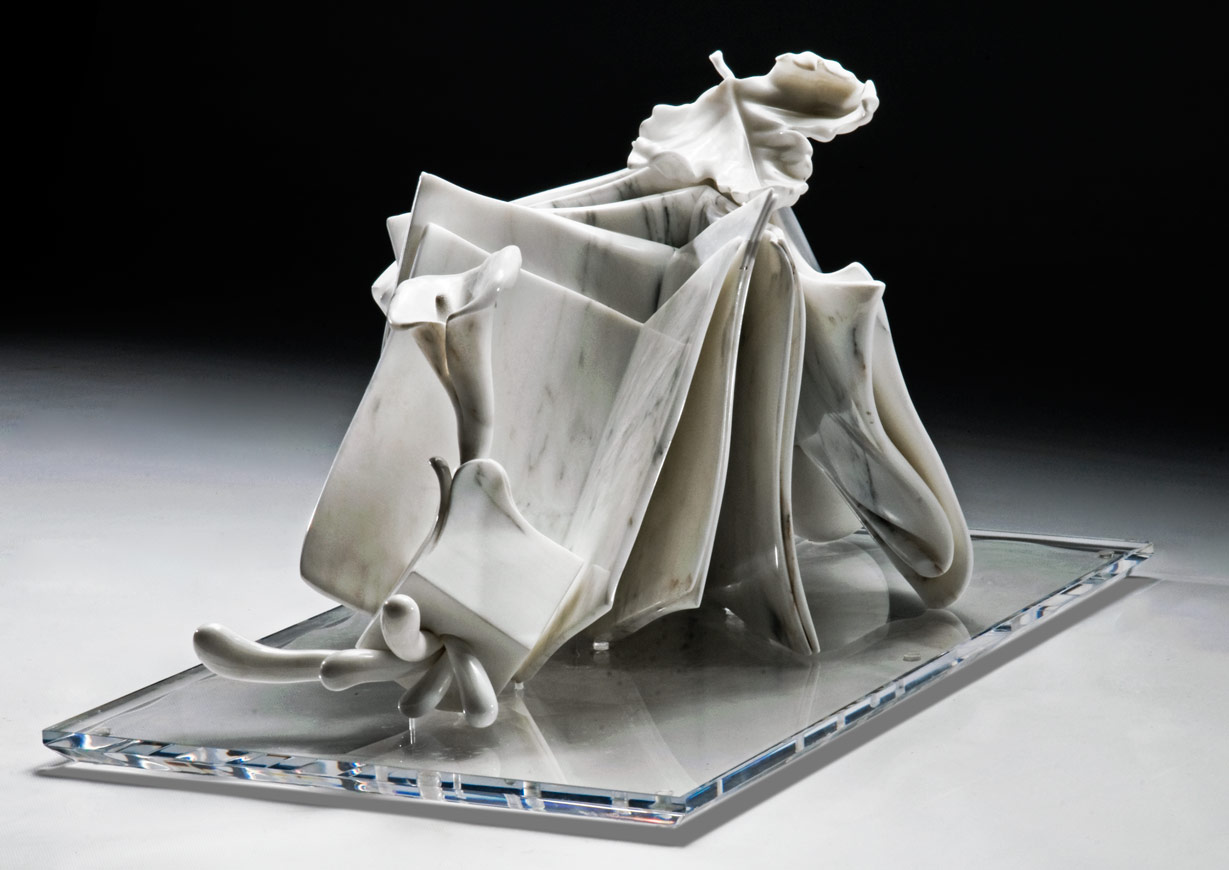 CALDIA CUBES
EXHIBITION INFORMATION
MARMI E GRANITI D'ITALIA SICILMARMI
presents
CALDIA CUBE©
3 ARTISTS
Michele Chiossi (I)
Hofstetter Kurt (A)
Giuseppe Silvestri (I)

3 DESIGNERS
Francesco Lucchese (I)
Karim Rashid (USA)
Leonard Theosabrata (ID)
3 ARCHITECTS
Davide Macullo (CH)
Alessia Garibaldi (I)
Giorgio Piliego (I)
Curated by:
Wolf Gunter Thiel
(art critic and curator)

The Caldia Cube project was developed and promoted by Gabriele Braglia and Stefano Pesce from Marmi e Graniti d'Italia Sicilmarmi
THE PROJECT
The three parallel universes of Art, Architecture and Design find their meeting point. The marble has been treated in such a way that it no longer feels heavy and static. Thanks to the work of great professionals who are able to interpret this historic Italian material in refreshing and innovative ways.

The starting point was a cube of 30cmx30cm of CALDIA marble. Three artists, three designers and three architects had two months to develop an idea and one month to produce the finished object.
For the design of their works the artists were completely free, they had no limitations apart from the cube of marble itself.
PREVIOUS EXHIBITIONS