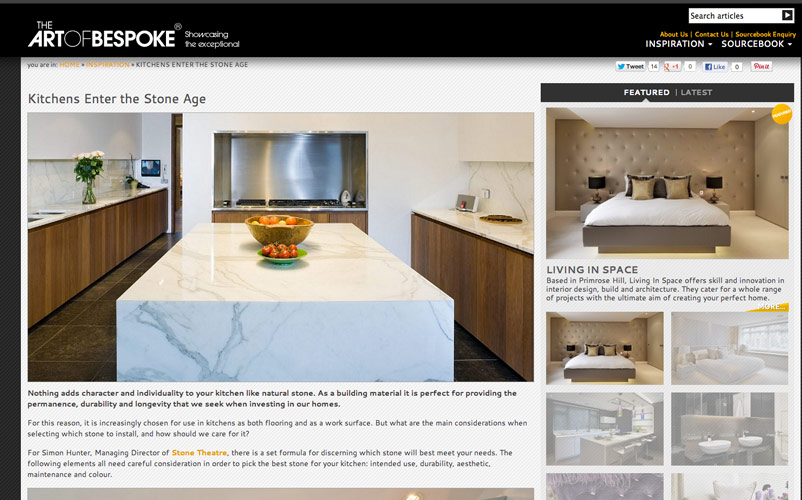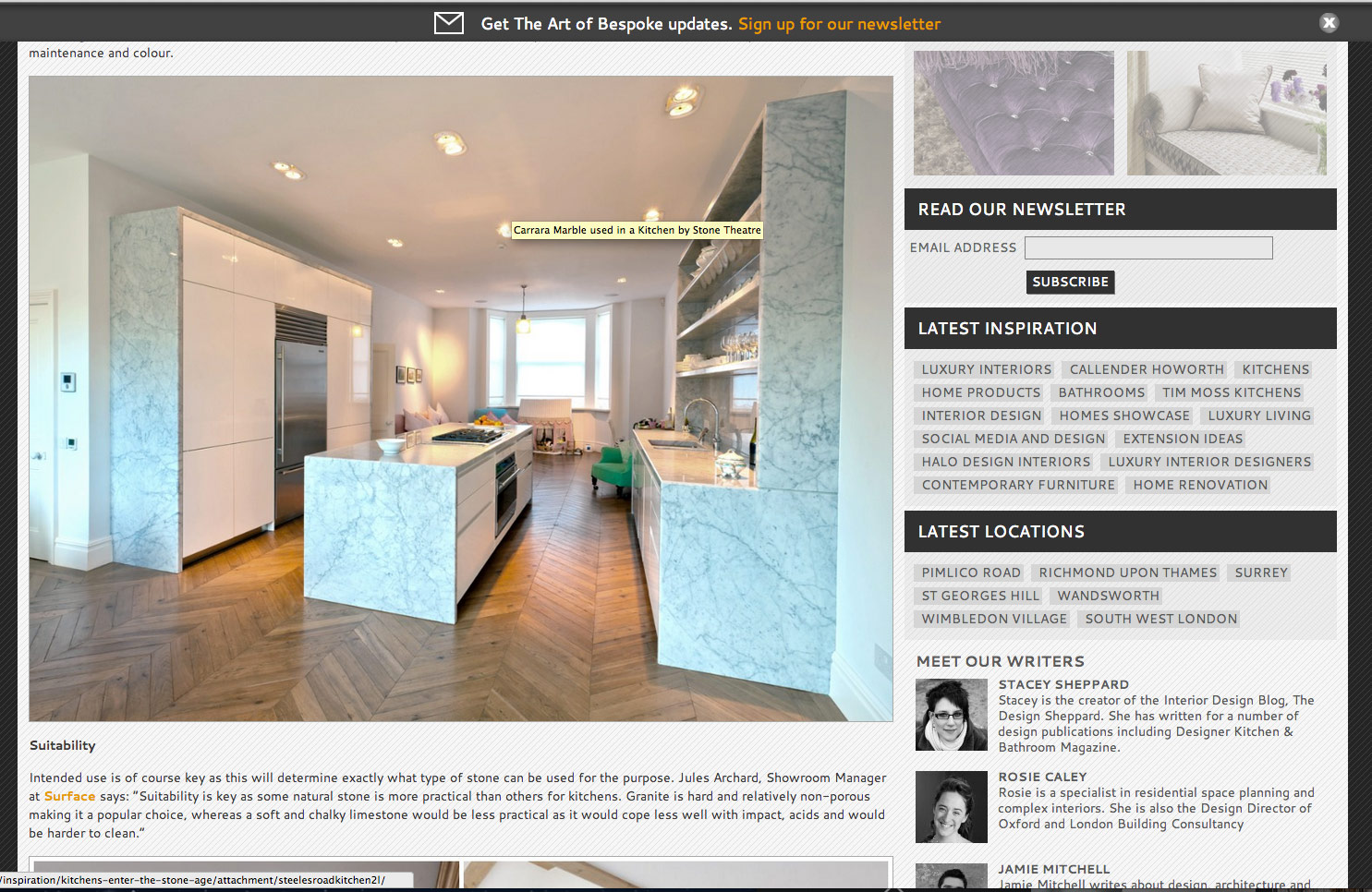 ART OF BESPOKE FEATURE
BLOG ITEM INFORMATION
The Art of Bespoke featured Stone Theatre in 'Kitchens Enter the Stone Age'.
Nothing adds character and individuality to your kitchen like natural stone. As a building material it is perfect for providing the permanence, durability and longevity that we seek when investing in our homes.
For Simon Hunter, Managing Director of Stone Theatre, there is a set formula for discerning which stone will best meet your needs.
The following elements all need careful consideration in order to pick the best stone for your kitchen: intended use, durability, aesthetic, maintenance and colour.
Simon says "It's the natural quartzite (Moon Rock, White Macuba, Fusion) that wins hands down as it incorporates the beauty of marble with the durability of granite."
Written by Stacey Sheppard
BLOG ITEMS