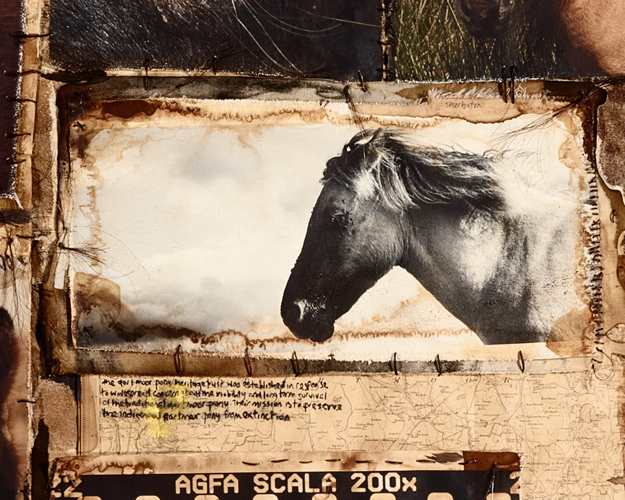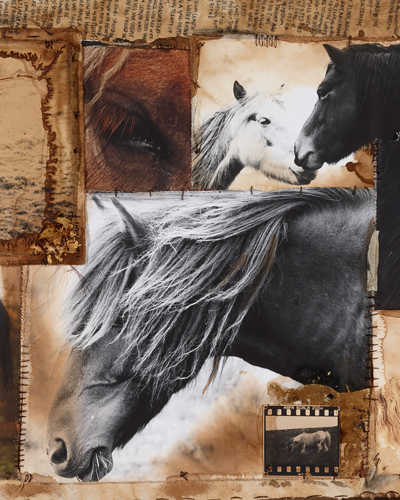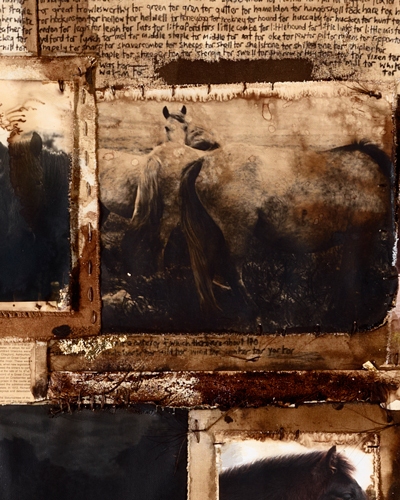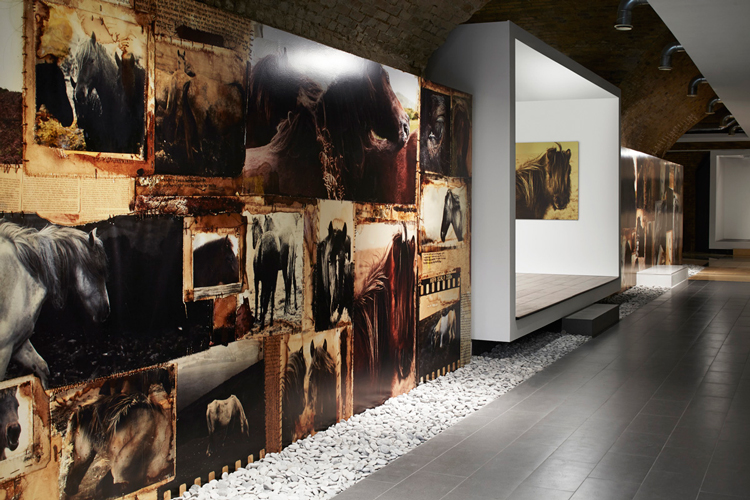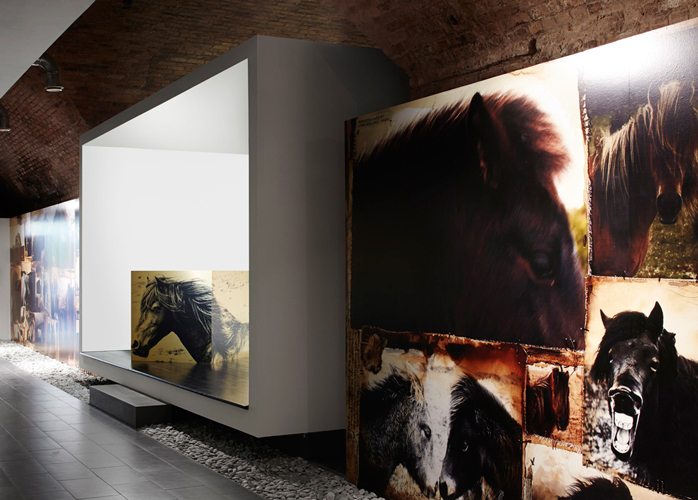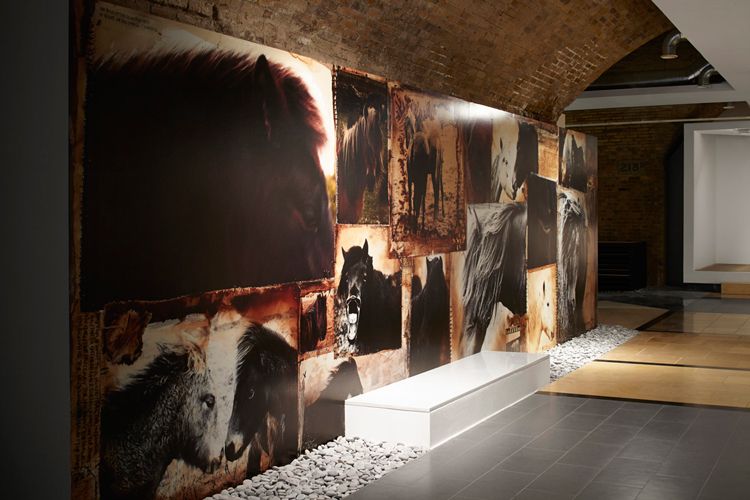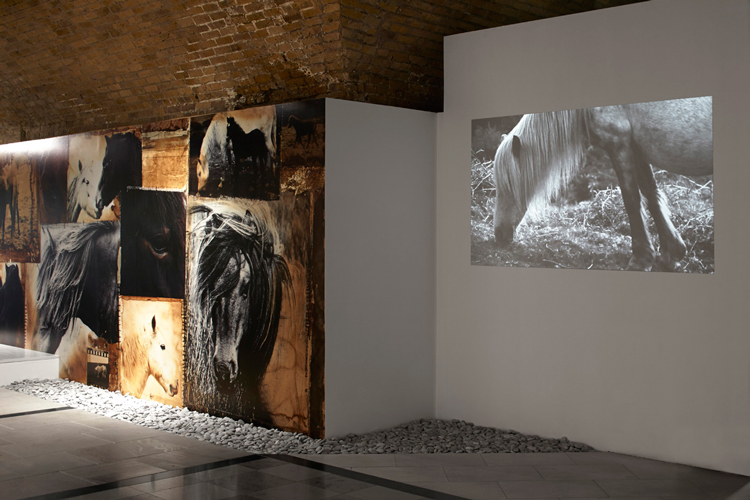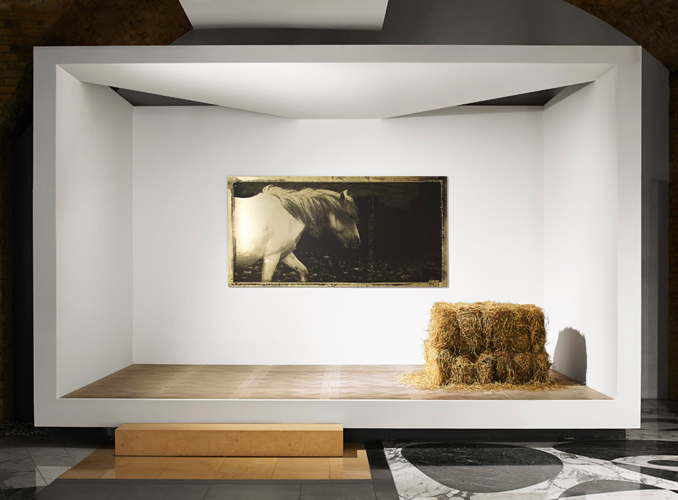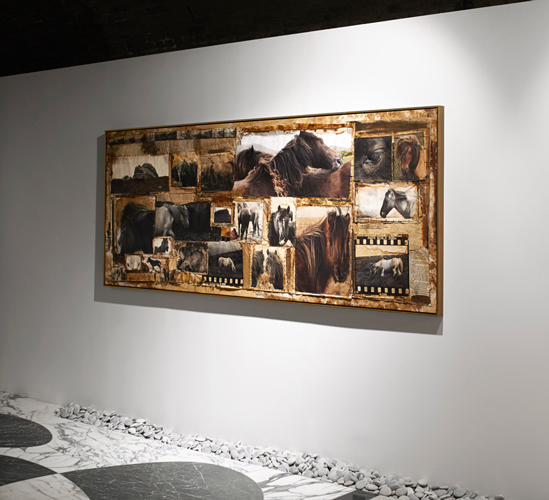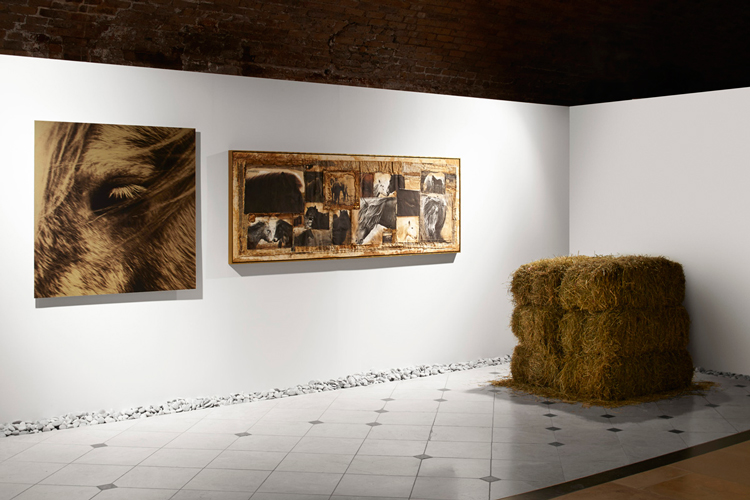 PATRICIA HEAL AT STONE THEATRE GALLERY
BLOG ITEM INFORMATION
Patricia Heal: DARTMOOR
An installation of photographic works on canvas, video and sculpture
DARTMOOR brings together a multi-media photographic celebration of wild ponies of the Dartmoor National Park by New York-based artist Patricia Heal. This exhibition will be the first show of Patricia's work in the UK.
Returning to her Devon roots, DARTMOOR represents Patricia's passion for the magical ponies and misty, granite flecked moorlands of her childhood.
Individual canvases and photographs printed on gold metallic dibond will be exhibited alongside a video installation and 4ft gold cube sculpture; all works are for sale.
The exhibition will be open to the public from 19 September to 28th November 2013.
DARTMOOR was featured in the New York Times magazine 'T'. To see the full article please go to:
The British artist Patricia Heal grew up in Devon, England, home to Dartmoor National Park, where indigenous ponies roam free. "I've been photographing them for centuries, it seems," said Heal, now based in New York, who likens the romantic, mysterious animals to "mythical creatures." Two years ago, she decided to do something with her archive of images, which led to a multimedia exhibition called "The Dartmoor Photographs," consisting of images on canvas, a video installation and sculpture, at New York's Robin Rice Gallery. Heal has brought the show closer to home at the Stone Theatre Gallery in London.
To create the works on canvas, Heal altered photographs with archival inks and stains, sometimes sewing them together with horsehair to make collages. The combination of the imagery and technique is haunting and fantastical, like Dartmoor itself. The sculptural component is a 3.5-foot-by-3.5-foot gold cube onto which she plastered images. And to help frame the exhibition, which aims to increase support of theDartmoor Pony Heritage Trust, Heal created a short video that shows the animals in their environment.
To enhance the mood, the curator Michael Reynolds added atmospheric details, like an actual bale of hay in the gallery. "The texture is right, the color is right," Heal said, "and it felt very modern, actually, having this big, messy lump of hay there, to tie in something organic."
BLOG ITEMS